Office Vyer Technologies AB
Customer Success Manager
We usually respond within a day
Vyer är ett teknikbolag som radikalt förbättrar hur vi tar hand om och utnyttjar världens fastigheter. Vi gör det enkelt att kartlägga och hitta information om byggnader. Vi har en tydlig ambition att göra världens alla byggnader sökbara, precis som våra utomhusmiljöer har blivit genom tjänster såsom Google maps. Syftet är att hjälpa de som tar hand om och planerar resursåtgång i våra byggnader att bli mer effektiva i sin vardag.

Nu söker vi en digitaliseringsledare som kan hjälpa oss nå ut till fler fastighetsägare och hjälpa våra befintliga kunder maximera sin digitala omställning.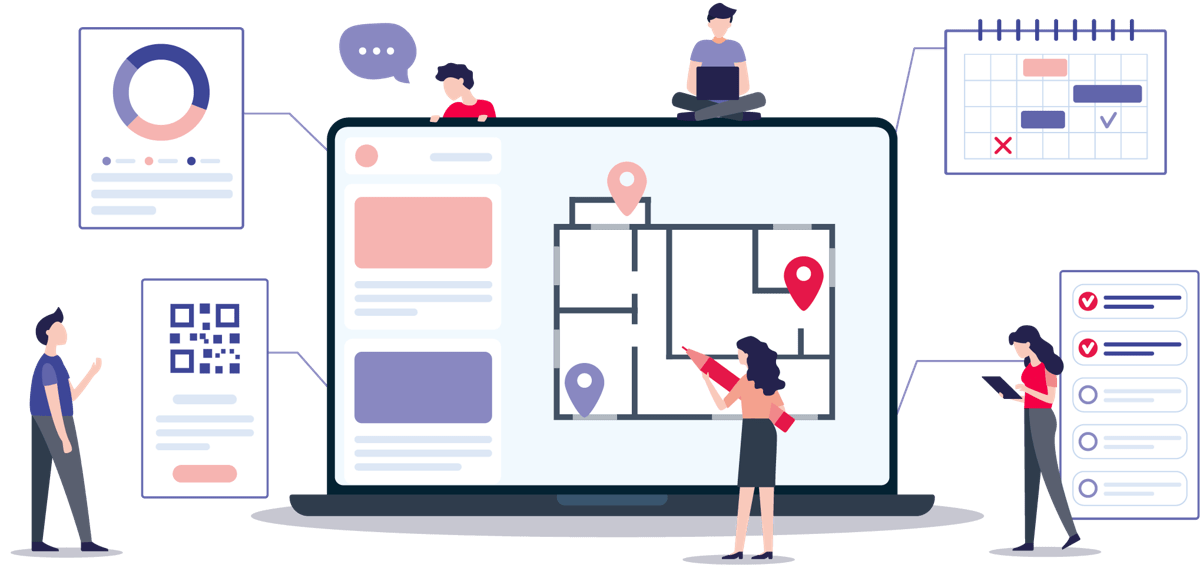 I din roll kommer du att
Bygga relationer Med nyckelpersoner på fastighetsbolag som brinner för att effektivisera drift, förvaltning och informationshantering.
Onboarding Hjälpa nya kunder komma igång med demo-konton så att de själva får uppleva hur vår plattform effektiviserar deras vardag och arbete.
Nulägesanalys/integrering Du kartlägger vilka andra it-system våra kunder jobbar med idag i syfte att lägga upp en plan för systemintegrering och optimera kundens ekosystem av samverkande tjänster för att bli så effektiv som möjligt.
Återkoppling & uppföljning Du hjälper kunden att följa upp och förstå hur deras verksamhet effektiviseras genom Vyer och digitalisering genom kvantitativa mätningar.
Digital förändringsarbete Du hjälper kundens användare att komma igång med plattformen och ett digitalt arbetssätt. 
Datahantering Du hjälper kunder att leta reda på och strukturera befintlig dokumentation såsom ritningar, excel-filer, pdf:er och samverkar med våra datasamordnare för import och strukturering.
Profilen vi söker:
Har jobbat inom fastighetsbranschen i minst 2 år. 
Har en god förståelse för utmaningarna som fastighetsägare har inom drift, förvaltning och informationshantering. 
Har erfarenhet av försäljningsprocesser och avtalshantering.
Är lyhörd för kundproblem och sätter kundens behov och utmaningar i första rummet.
Har en utmärkt förmåga att uttrycka dig i tal och skrift.
Har för vana att arbete i Powerpoint (G slides) och Excel (G spreadsheet).
Är en nätverkare som bygger relationer genom fysiska och digitala möten.
Har erfarenhet av att bygga en säljorganisation. 
Är bekväm med uttryck såsom  BIM, CAD, GIS, IoT, Punktmoln, 3D-scanning.
Har erfarenhet av att jobba med digitalt förändringsarbete. 
Fluency in English and Swedish (verbal and written)
Vad vi erbjuder
Ett fantastiskt team, delägarskap och en konkurrenskraftig lön.
Why work with us?
Originality, potential and purpose

It's an incredible thrill and journey to be part of creating a brand new product which will have a meaningful impact on a great number of people and resource usage.

Flexible working environment

Morning person or night owl, cave or rooftop - we're all different and we believe it's important to let you find your flow when and where it suits you.

Growth mindset

Giving everyone the opportunity to grow and develop is necessary to build and keep great teams. We make efforts to foster a work environment where sharing of knowledge is natural and expected, as well as being given the chance to continuously develop new skills.

Superb colleagues and team spirit

We think our jobs should be a place we go to feel inspired, stimulated, and work on something meaningful. We nurture our team spirit in our everyday work, but also through a lot of social activites. As a new team member, you would join a group of people with a great deal of integrity, dedication, and curiosity.
We are a small but growing international team with backgrounds spanning architecture, 3D-graphics, cleantech, and physics. We are empathic, ambitious, and seriously passionate about user experience.
About Vyer Technologies AB
We are revolutionizing working with and maintaining buildings. Vyer makes it easy to organize and find information about everything indoors. Our goal is to make the interior of our buildings organized and searchable, just like the streets of our cities. The result is more efficient use of time and resources, and more joyful working experiences.

Office Vyer Technologies AB
Customer Success Manager
Loading application form
Already working at Vyer Technologies AB?
Let's recruit together and find your next colleague.